A NEW MULTIMEDIA WORK
FOR STRING QUARTET IN FULL DOME THEATER
There is a wide, yawning black infinity. In every direction, the extension is endless; the sensation of depth is overwhelming. And the darkness is immortal. Where light exists, it is pure, blazing, fierce; but light exists almost nowhere, and the blackness itself is also pure and blazing and fierce.
– Carl Sagan
It might be said that we enter the planetarium for the same reason we enter the concert hall: to be brought in touch with the sublime and the unknown. In both places we make contact with tangible reality and imagined panoramas, and in both places our sense of perspective is expanded exponentially.
In the 2019-20 season, Spektral Quartet, in partnership with The Adler Planetarium and Washington Performing Arts, bring these two mysterious worlds into orbit through ENIGMA, a new multi-disciplinary work by composer Anna Thorvaldsdottir and video artist Sigurdur Gudjonsson. Inspired in part by the 2017 solar eclipse and created for an immersive, full-dome theater experience, Thorvaldsdottir's enchanting and beautifully disorienting sounds take on an even more vivid hue through Gudjonsson's evocative imagery, promising an absolutely unforgettable live experience.
Enigma marks a major milestone for the string quartet repertoire, written by one of the most distinctive composers of her generation. Winner of The New York Philharmonic's prestigious Kravis Emerging Composer award, Anna Thorvaldsdottir is heralded for music that "conjures unseen worlds" and creates "shimmering, harmonically ambiguous, thoroughly enveloping texture" (New York Times). Elemental power and an expansive scope are signatures of her music – soundscapes in which the natural world collides with colossal, fantastical forces.
A longtime artistic partner of Ms. Thorvaldsdottir, Sigurdur Gudjonsson has created video art that immerses the audience in a synesthetic experience, linking visual and aural elements to enhance the concertgoer's perceptual field and produce new sensations in both body and mind.
A piece of profound artistic collaboration, Enigma provokes considerations of our relationship to the vast cosmos without – and the infinite universe within.
timeline
Spring/Summer 2019: Development of the artistic work.
October 29, 2019: World Premiere performance of the musical work with flat-screen video for Washington Performing Arts at the Kennedy Center, Washington, DC.
Fall 2019 and beyond: Performances in more than a dozen US markets, with tours continuing through 2021.
June 11-12, 2020: Premiere of the 360-degree dome video experience at the Adler Planetarium's Grainger Sky Theater in Chicago, IL.
Summer/Fall 2020: Development of the commercial recording. The finished multimedia work will be adapted to a fully immersive 360º video format and packaged as a video album / mobile app that can be experienced at home with a VR headset. Anticipated release: November 2020
COMPOSER
Recipient of the Lincoln Center Award for Emerging Artists and the New York Philharmonic Kravis Emerging Composer Award, Anna Thorvaldsdottír is a composer who frequently works with large sonic structures that tend to reveal the presence of a vast variety of sustained sound materials, reflecting her sense of imaginative listening to landscapes and nature. Her music tends to portray a flowing world of sounds with an enigmatic lyrical atmosphere.
Anna's music is frequently performed internationally, and has been featured at several major venues and music festivals such as Lincoln Center's Mostly Mozart Festival in NYC, the Composer Portraits Series at NYC's Miller Theatre, ISCM World Music Days, Nordic Music Days, Ultima Festival, Klangspuren Festival, Beijing Modern Music Festival, Reykjavik Arts Festival, Tectonics, and the Kennedy Center in Washington DC. Her works have been nominated and awarded on many occasions - most notably, Anna is the recipient of the prestigious Nordic Council Music Prize 2012 for her work Dreaming.
"Ms. Thorvaldsdottir's music has a natural beauty to it in the way it reveals itself patiently, and in its unpredictable but organic-seeming instances of rhythmic quickening." -The New York Times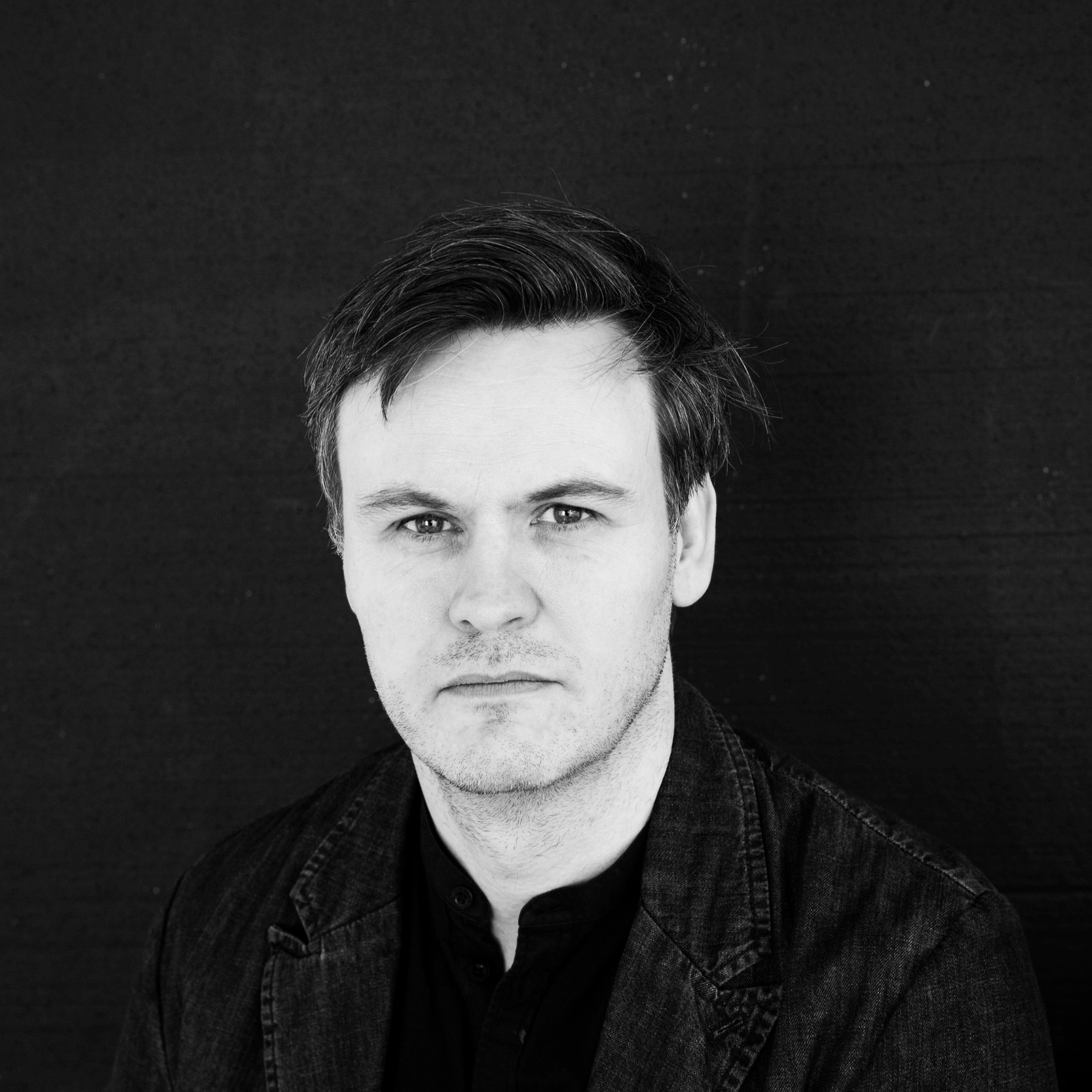 VIDEO ARTIST
Sigurður Guðjónsson (b. 1975) studied in Vienna, Reykjavík, and Copenhagen, starting his exhibition career at the turn of the century in the artist-run experimental scene in Reykjavík that has fostered new art in temporary venues all over the old city.
His dark and moody videos immediately set him apart and attracted attention not only in Iceland but also in Berlin, New York, London, Beijing, Seoul, and wherever they were exhibited. He mostly uses video but in many ways his work could as easily be classed as music. He exploits the potential of time-based media to produce pieces that rhythmically engage the viewer in a synesthetic experience, linking vision and hearing in ways that seem to extend one's perceptual field and produce sensations never felt before. Usually slow and often repetitive, his pieces draw you in and gradually start to expand, creating complex loops and rhythmic schemes that can almost overwhelm the senses.
His work has been featured in numerous solo and group exhibitions around the world, in such institutions as the National Gallery of Iceland, Reykjavik Art Museum, Hafnarborg, Iceland, Frankfurter Kunstverein, Germany, Arario Gallery, Beijing, Liverpool Biennial, Tromsø Kunstforening, Norway, Safn Reykjavík, Hamburger Bahnhof, Berlin, KW Institute for Contemporary Art, Berlin, Kling & Bang Gallery and Bergen Kunsthall Norway.
More at www.sigurdurgudjonsson.net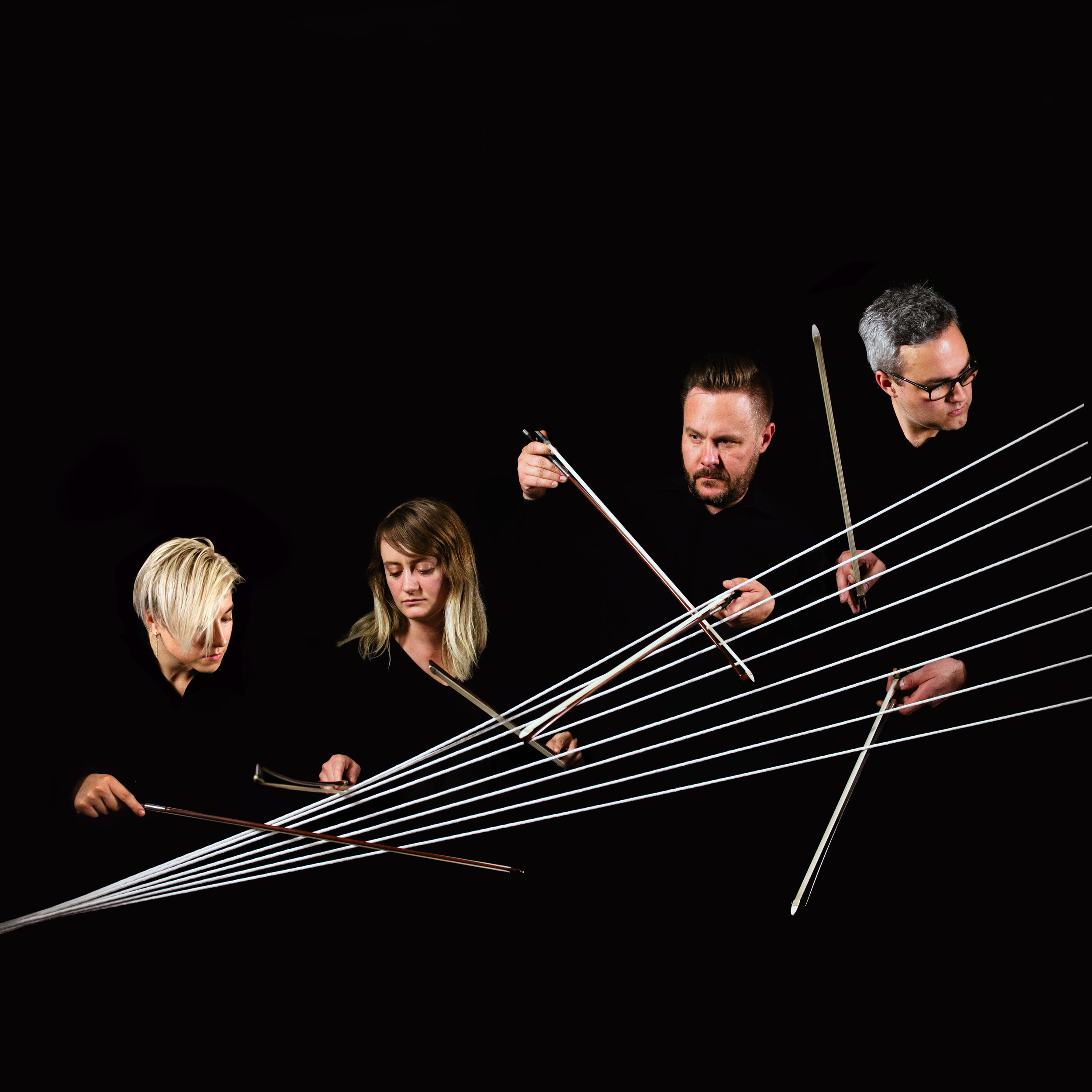 PERFORMERS, PRODUCER
"…they have everything: a supreme technical command that seems to come easily, a capacity to make complicated music clear, and, most notably...an ability to cast a magic spell." - The New York Times
Named 2018 Chicagoans of the Year by The Chicago Tribune
Widely regarded as one of the most innovative classical music ensembles on the scene today, Grammy-nominated Spektral Quartet creates seamless connections across centuries, drawing in the listener with charismatic deliveries, interactive concert formats, an up-close atmosphere, and bold, inquisitive programming.
The Quartet regularly performs and teaches in premiere venues and institutions around the United States, including recent and future engagements at the Kennedy Center, the Library of Congress, Bargemusic, Carnegie Hall's Neighborhood Series, the Art Institute of Chicago, the Museum of Contemporary Art (Chicago), the University of Chicago, Stanford University, and New World Symphony.
In 2016, Spektral's album Serious Business was nominated for a Grammy award. The ensemble's recent album with MacArthur 'genius' Miguel Zenón garnered rave reviews from around the jazz world, and forthcoming records include Fanm d'Ayiti, an album of Haitian music with Grammy-winning artist Nathalie Joachim, and In Search of Futures Past, a double album of classical string quartet music spanning 150 years and many musical traditions.
SOUND DESIGN
Daniel Dehaan is a composer, performer, and educator currently based in Chicago. He is a Doctoral student at Northwestern University studying music composition with a focus on digital music creation and performance. His principal composition teachers have included Jay Alan Yim, Hans Thomalla, Chris Mercer, and Marcos Balter.
Dehaan regularly creates and performs music designed to be site and system specific, crafting unique experiences for each performance. His works emphasize the physical presence of the audience and utilize specially designed multi-channel speaker installations to envelop his audiences in the sonic experience.
From the KROME Gallery in Berlin, the Library of Congress in Washington, D.C., to the Centro Cultural de España in Costa Rica, Dehaan's music has been performed at a variety of venues all over of the world. He has had the privilege of collaborating with many talented musicians, ensembles, and artists such as the International Contemporary Ensemble, Quince Contemporary Vocal Ensemble, Dal Niente, GPS-Trans, Fonema Consort, and The Industry of the Ordinary. His work has been discussed in many publications including TIME Magazine, New Music Box, the Chicago Reader, BuzzFeed, and Business Insider.
Dehaan is currently the Digital Music Lab Manager at Columbia College Chicago where he teaches classes and private lessons in digital music composition, production, and performance.
More at www.danielrdehaan.com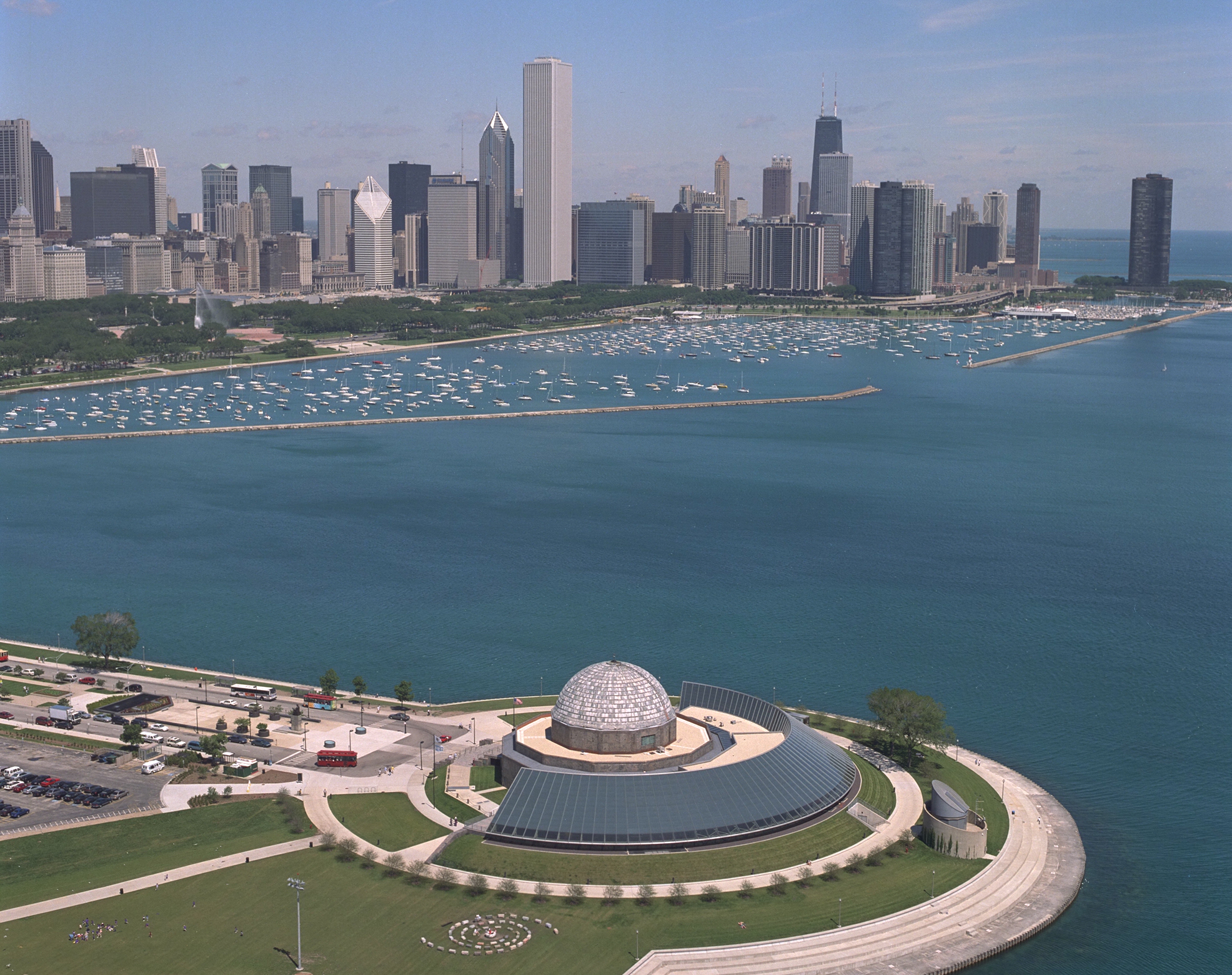 Co-Producers
The Adler Planetarium connects people to the Universe and each other. Whether it is introducing a guest to the Ring Nebula, a neighborhood school to a community partner, a research team to a network of citizen scientists, or one staff member to another, the Adler's focus on meaningful connections dates back nearly a century.
Consisting of a 'renaissance team' of astronomers, visualization specialists, artists, and science communication researchers, the Adler's Space Visualization Group (SVG) and Digital Experience teams specialize in data visualization driven storytelling. They produce the Adler's planetarium shows, and the Kavli Fulldome Lecture Series, as well as digital exhibit and programmatic content for the Adler. The Adler's dome theater experiences and digital visualization work have been recognized with some of the highest awards in the field.
Dr. Mark SubbaRao, DIrector of Space Visualization Laboratory, and Mike Smail, Director of Theaters and Digital Experience, are key technical consultants for the Enigma project.
More at www.adlerplanetarium.org
support
ENIGMA is generously supported by:
ENIGMA is produced in partnership with: